Written By: Shanna Kaur
On January, 12 2021 -
14 MINUTE READ
2020 was no doubt a memorable year for us all. Despite all the chaos of the year and disruptions to our daily lives, fashion continued to captivate us, with different trends gaining popularity over the course of the year. As we usher in the new year, let's take a look at the fashion trends that have been taking centre stage and will continue to stay relevant, as well as the up and coming fashion trends to keep an eye out for in 2021.
Surprisingly enough, the rise of social media usage, particularly in sites like TikTok and Instagram, has seen fashion trends becoming simultaneously more accessible and varied to the masses. The liberalisation of content allowed people from all walks of life to explore different styles through lookbooks and fashion try-on videos. The past year has also seen the sustainability movement become more prominent, as people started to pick up crafting hobbies such as sewing and embroidery, advocating for more handmade and circular fashion.
In this article, follow along as we share more about the upcoming trends for 2021 from around the globe, as well as the fashion trends from the past that are making a comeback, so that you can stay in style this year. What better time to indulge in the world of fashion than the start of Phase 3 in the journey towards a new normal, amirite?
Whimsical, Colourful, Patchwork!
Patchwork has started to pop up both in the high fashion scene as well as in the sustainability movement. This style incorporates various scraps of fabric, usually varied in colour, to piece together a garment. Patchwork garments show a step towards more maximalist styles of fashion, incorporating more loud colours and prints. In some tops, you might also find exposed seams that run along the bodice, adding texture to the already colourful ensemble.
Patchwork has made an appearance in Dolce and Gabbana's Vogue Runway show, reminiscent of their 1990s collection, but it has since started appearing on fast fashion sites like Shein as well, making the style widely available. The return of patchwork is also a marker of wider Y2K fashion movement, a style from the early 2000s that have started gaining popularity once again. The movement is characterised by bold colours and prints, contrasting fitted and baggy garments, and accessories, and is rightfully making a comeback just like its predecessors.
Looking to don your very own patchwork garment? You can get your own garment at an affordable price from stores such as Vintage Wknd, a homegrown label that dabbles in all things vintage. You'll be able to find patchwork garments made from a variety of colours and materials, and you can rest assured that their garments are handmade and ethically produced. To see how they've chosen to style these garments, check out their Instagram account where you can access their lookbooks as well!
Bye-Bye, Skinny Jeans! Say Hello to Baggier Outfits!
Another returning element of the Y2K movement that we foresee moving into 2021 is none other than baggy, straight-cut, and flared pants. In other words, the days of tight fitting skinny jeans are over. A variety of these styles of pants are gaining popularity – from baggy cargo pants, to flared yoga pants, to straight cut jeans, baggy bottoms are a staple piece for your wardrobe that can be dressed up or down depending on how you choose to accessorise. Just like patchwork, these baggy styles are a unisex trend, so anybody can choose to dabble in these trends to figure out what styles work best for their wardrobe.
Going for something casual? Try pairing your baggy pant of choice with a patterned top, classic sneakers, and a cute baguette bag! Chunky jewellery optional, but highly recommended.
What about a dressier look? For something more office appropriate, try a pair of straight cut pants matched with a blouse and blazer for a chic, yet meeting-ready look.
That being said, the baggy look extends beyond pants. This style has taken centre stage, often incorporating elements such as oversized vintage t-shirts paired with cargo pants and corduroys. When you take a closer look at this trend, however, you might be surprised to find out that one of the key drivers is none other than the sustainability movement.
Thrift shopping has become incredibly popular, and many of these shops often harbour hidden gems such as high quality work pants from brands like Carhartt or oversized Nike sweatshirts from the 1990s. With classic household names like these, you simply can't go wrong. For an effortlessly stylish casual look, you can fall back on staples such as neutral and earthy tones with a baggy fit paired together with classic sneakers like a pair of Vans.
Not Your Grandma's Lightweight Knits
Another popular option you can look to is none other than knit and ribbed fabrics, particularly for tops. This cozy yet stylish option comes in a variety of styles, from sweater vests perfect for layering over dress shirts, to cropped tops and cropped cardigans fit for Sunday brunch. Just like a good pair of jeans, garments made of high quality lightweight knits are a staple piece for your wardrobe because of their versatility and timelessness.
So how can you incorporate these fabrics into your day-to-day outfits? Knit fabrics come in a wide variety, but something more lightweight is ideal for Singapore's erratic weather, providing some comfort and insulation against strong wings on rainy days, while still being breathable enough for the hot and glaring sun. You can even choose to layer such fabrics according to the climate, so rest assured you can bundle up or dress down with knit garments in 2021!
Speaking of different kinds of fabrics that fit Singapore's climate, layering different garments has also made its way into the Singapore fashion scene. Despite our typically hot and humid weather, layering has managed to take many forms that fit a variety of different situations. From more formal outfits with sweater vests over linen shirts to more casual, grunge-y looks with graphic tees over long sleeved innerwear, you can switch up the different pieces in your wardrobe to create an infinite list of looks for all kinds of occasions.
A great rule of thumb to follow when layering is to group garments by print and colour schemes. Printed garments often pair well with plain pieces, so a bright and loud printed shirt would complement a plain crew neck tee. But if prints are not your thing, don't fret! You can still take part in the layering trend with colour palettes.
Warm earthy tones like browns and olive greens pair wonderfully together, and you can't go wrong with neutral tones either. Experiment with these colour schemes and you're sure to find an outfit combination that is simple yet put together.
Accessorise, Accessorise, Accessorise!
Lastly, never underestimate the power of accessories. 2020 saw the return of all kinds of accessories, from chunky jewellery and baguette bags in women's fashion, to the classic silver chain necklace for men. Ladies, look out for bandanas (that can be used as both hair accessories or tops!) in a fun print, layered gold necklaces, and dainty bags in a variety of pastel colours.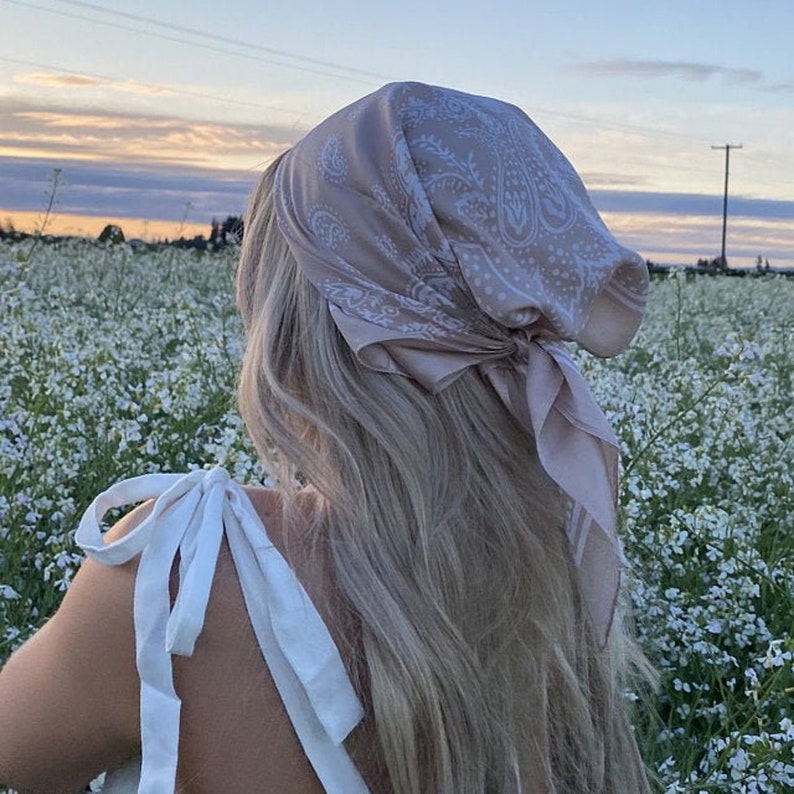 For the guys, don't downplay the chain necklace. Though it may seem unassuming, this staple piece of jewellery is low maintenance, yet brings your whole outfit together. The best part – regardless of your preferred colour palette, this necklace will match well, so don't be afraid to dabble in jewellery in 2021.
When you're ready to move to the next level, try giving rings a go! Matching ring sets are all the rage, and give you the flexibility to decide how heavily you want to dress your outfit up (or down).
Conclusion
Regardless of your style, 2021 promises to be an exciting year for fashion. From redefining what "vintage" styles look like, to an uptick in sustainable production in the fashion industry, rest assured that there is much to be explored in curating your wardrobe for the year ahead.
If you're interested in delving further into the world of Fashion, take the reopening of Phase 3 as an opportunity to explore short fashion courses such as TaF.tc's Textiles and Fabric Care, or even start on your own journey in sewing with our Basic Drafting and Sewing course.
If you're not certain what you might be interested in just yet, you can also keep an eye out for our Open House happening in March. If you're interested to find out more about any of these opportunities, don't hesitate to reach out by scheduling a meeting with Aloysius or dropping him an email, and he will be happy to help you out.
Don't forget to stay in tune with both high fashion and social media content creators to get ahead of the trends and stay fashionable all year round!